Joel Oliveira, New York, NY
I
 am very excited today, for these photos of Joel Stones, my first victim in the Crate Diggin portrait project.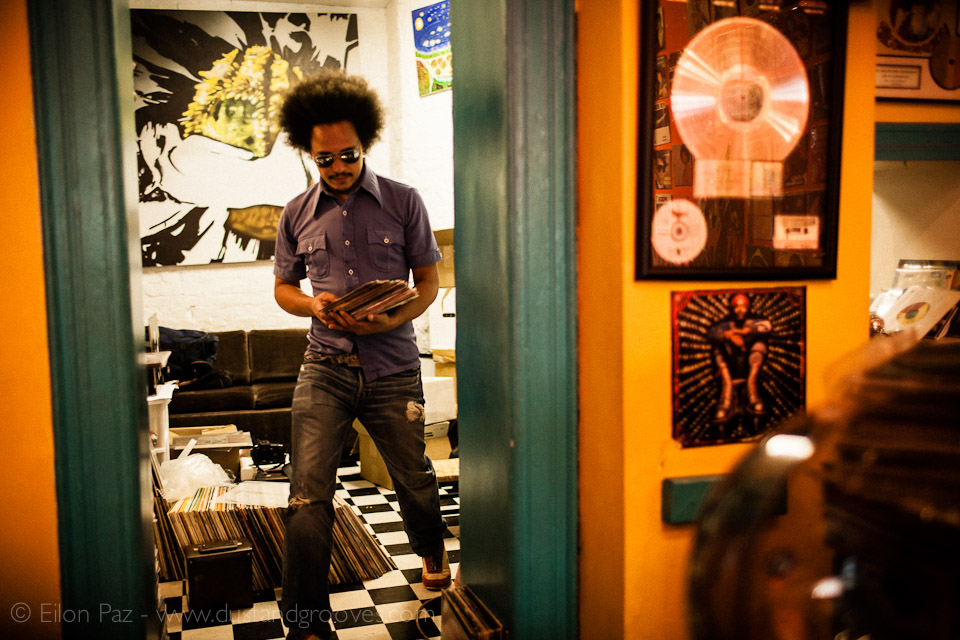 He's the owners of Tropicalia in Furs, a funky little record shop in the east village, NYC (304 E 5th street), where he gathers his small collection of Soul, Funk, Psych Rock and more. much influence from the Brazilian side, so you would expect to see lots of famous artists like Jorge Ben, Tim Maia, Quarteto em Cy to some real rare Turkish Funk or even more obscure Dutch Funk, which sounds even more obscure. He also had a radio show in East Village radio.
One of his most valuable 45s is the first single of O'seis, who later became the psychedelic Brazilian rock band "Os Mutantes". It is valued around 500 US$.
Also, some rare Japanese Beatles pressings:

My own favorite section in his shop is the "Crazy World Section" which is abundant with naked women and holy figures.


The dirtiest album covers I found in his shop definitely belongs to this dude, Rudy Ray Moore. Check out his cockpit, girls!!

more info on Joel and his collection coming soon. If you wanna join the project, send me some info about you on: dustandgrooves@gmail.com more to come soon.. E